Magical
Engineering
Blog — Brompton
27.10.23
Less is more. More or less. This has been a different and unique project and process. Asked by Science Magic to become part of a 'creative collective' to deliver a global advertising campaign for their client Brompton Bicycles. It all worked out well.
Daniel Eatock, also part of the creative collective, summarised the idea at the core of the campaign, "We have a magic bike. Folds small in five moves. Opens big in five moves. We describe the magic as… ab-ra-ca-dab-ra. A word with five syllables. One syllable per sequenced move.
ab — flip
ra — lift
ca — pull
dab — stir
ra — swing
Ab-ra-ca-dab-ra and bike opening sequence. Ab-ra-ca-dab-ra and bike closing sequence.
A magic trick."
We tried lots of things to bring the concept to life. The collection of visuals we've put together here demonstrate some of the creative moves we made, some leading somewhere, some nowhere and others serving to persuade us we were on the right track all along.
There's so much we could have done, but where we landed is simple, and intentional.
That's magic.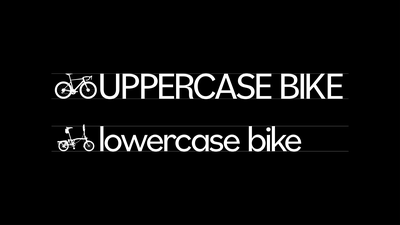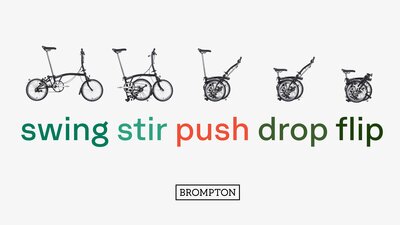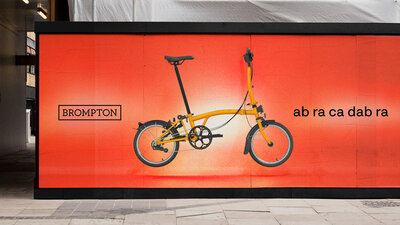 ScienceMagic
Studio Blackburn
Tony Davidson
Kim Papworth
Daniel Eatock
Art Practice
Time Based Arts
Strings and Tins
Havas Media UK